Why Seek Help
Have you ever thought to yourself: "Maybe I should talk to an unbiased psychologist to help me sort through some issues rather than my friend or family member?"
If you have experienced any of the following it would benefit you to talk to Dr. Wolman:

Is your career interfering with your relationships?
Are you having trouble getting along with your co-workers?
Is your relationship getting stagnant?
Do you have a problem communicating with your partner?
Are you a caregiver whose responsibilities have become overwhelming?
Do you experience headaches, muscle tension or stomach aches due to a demanding work/ life schedule?
Have others told you that you have been snappy and irritable lately and is it effecting your work or relationships?
Do you dread waking up in the morning and facing the day?
Do you worry a lot and feel like you are not enjoying things like you used to?
Is your family unable to accept your sexual orientation? Do you feel you have to hide your sexual orientation from your co-workers or boss?
Our Services
Dr. Karen Wolman offers the following assessment services:
Comprehensive Psychological Evaluations that include:
One or Two-day testing to minimize fatigue
Most updated testing is administered
Bilingual services
Prompt scheduling
Timely reports
On-Site evaluations at local schools
On-site evaluations at community and private facilities
Special accomodations for individuals with disabilities
Psychological Evaluations Provided by Dr. Wolman:
General Evaluations:
Attention deficit/hyperactivity (ADHD) evaluations
General intellectual evaluations
Learning disability (LD) evaluations
Independent medical evaluations
Adoption evaluations
Personality disorders
Anxiety and depressive disorders
Fitness for Duty evaluations
Additional Evaluations:
Pre-surgery/ Medical treatment evaluations –
Bariatric Surgery candidates
Pain Management: Spinal Cord Stimulator and Intrathecal Pump candidates
Special Needs Evaluations:
Academic accomodations for college
Adaptive functioning assessments
Educational needs assessments
Gifted and Mensa assessments
Providing Psychological Evaluations for:
Healthcare professionals
Clinics and hospitals
Schools and agencies
Veterans
Parents
Employers
Students
Individuals
PSYCHOLOGIST FEES FOR TESTING /ASSESSMENT
Dr. Wolman's Psychologist fees for assessment include the initial parent/client interview, the direct contact hours spent administering the psychological tests, a feedback meeting, and a comprehensive written report with practical and specific recommendations. Fees depend on the type of evaluation needed. If you are unsure about whether or not you or your child needs an evaluation, Dr. Wolman will be happy to provide you with a complimentary phone consultation. Dr. Wolman usually prefers to conduct the initial interview first and then make recommendations on type and amount of testing based on that initial meeting. Testing will most likely be scheduled for a later date that is convenient for the individual.

PAYMENT FOR TESTING /ASSESSMENT
Dr. Wolman typically asks that half of the Psychologist fees be paid on the first day of testing and that the balance be paid upon receipt of the written report at the feedback session. For families experiencing financial hardship, options for convenient payment plans can be discussed. Dr. Wolman's office will provide assistance with submitting claims and will work to collaborate with insurance companies whenever possible.
Timely Advice On Covid-19 and Mental Health
As the COVID-19 stay-at-home order marches on into April, so does our sense of isolation and for many, the experience of depression and anxiety. Many of the patients that I have been seeing through tele-mental health have been reporting feelings of loneliness, frustration, restlessness, fear, and … [Read More...]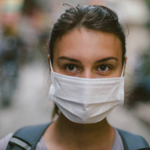 Tips from a Mental Health Professional. As a psychologist, even I am not immune to the anxiety of COVID-19 and the constantly changing course of events and how it is affecting our lives. Married and with children who are still in high school, we have had the difficult discussions of how to … [Read More...]
My Practice
As a Licensed Psychologist, Dr. Wolman offers professional guidance, support, education, and treatment in a safe and caring environment. Dr. Karen Wolman has conducted Psychological Evaluations and … [Read More...]
As the COVID-19 stay-at-home order marches on into April, so does our sense of isolation and for many, the experience of depression and anxiety. Many of the patients that I have been seeing through tele-mental health have been reporting feelings of loneliness, frustration, restlessness, fear, and difficulty getting motivated or getting along with others in […]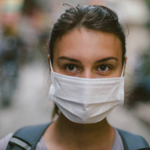 Tips from a Mental Health Professional. As a psychologist, even I am not immune to the anxiety of COVID-19 and the constantly changing course of events and how it is affecting our lives. Married and with children who are still in high school, we have had the difficult discussions of how to cope with the […]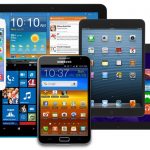 Put down your mobile devices and smell the roses. Over the last decade, I have encountered an increase in patients who are reporting higher levels of stress. According to the American Psychological Association (APA) many Americans have admitted to having an increased level of stress as a result of the significant amount of time spent […]