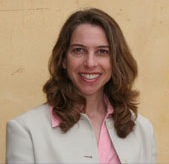 Karen Wolman has a Doctorate degree from Florida Institute of Technology, where she was the Student Director of the FIT Community Counseling Center. Dr. Wolman conducted her Internship at the Malcom Randall VA Medical Center, in Gainesville, FL where she was awarded a six-month Specialty Rotation in Geropsychology. She completed the remaining rotations in Behavioral Medicine and Neuropsychology. She received her Master's degree in Clinical Psychology from the University of Central Florida.
Currently, Dr. Wolman maintains a private practice conducting psychological evaluations and psychotherapy.  She welcomes those age 10 and older to her practice.  Dr. Wolman understands the stressors and struggles of LGBT persons and has significant experience working with this population.  Dr. Wolman is also a  consultant to the Holocaust Center's Upstanders "Stand Up to Bullying" initiative, educating and empowering middle school age students to better deal with issues of physical, emotional, and cyber bullying.
She has consulted to several Skilled Nursing Facilities in the Central Florida area, and served on the Ethics Committee for the Area Agency on Aging. She taught undergraduate psychology classes in Stress Management as an adjunct professor at the University of Central Florida. Dr. Wolman has been a member of the American Psychological Association since 1995. She has been a guest speaker for various organizations and conferences speaking on topics ranging from Stress Management to Healthy Aging. Dr. Wolman has conducted Crisis Incident Stress Management in a variety of business settings working with individuals and groups. Dr. Wolman is also a breast cancer survivor and has helped empower others who have struggled with this illness.
Her main theoretical perspective comes from the Cognitive-Behavioral framework. However, she utilizes other perspectives when they will benefit the patient most. She is also influenced by Existential Theories, the meaning and purpose of life, and Family Systems Theories, how each person is affected by each family member and by the entire family. When appropriate, she works with members of the same family to strengthen the family and/or marriage.  Dr. Wolman helps people of all ages and orientations learn better tools for more successful and rewarding relationships. Her ultimate goal is to help each individual achieve the healthiest level of well-being and highest level of functioning with balance as the common denominator.
Dr. Wolman was born in Mexico City, Mexico and grew up in North Carolina. After graduation, she moved to Gainesville, Florida to attend the University of Florida. She graduated with a Bachelor's degree in Science, majoring in Psychology.